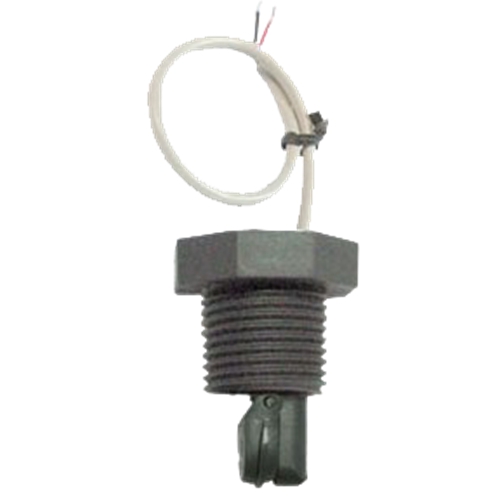 Type: R1L-R1G
Paddle flow switches, reed switch contact, 1/2" male thread.
Main uses: The most simple and price effective flow switch of the range. Used for water flow detection on small size water pipes. CONTACT OPENS BY FLOW RISE.
Main housing material: Polypropylene, resistant to ozone and water disinfection products, usable with potable water.
Paddle shaft: Titanium, providing an outstanding corrosion resistance, and improved mechanical live.
Electrical rating: Max 1A, Max 70W, Max 250V, resistive load.
Electric contact type: Normally close, open by flow rise.