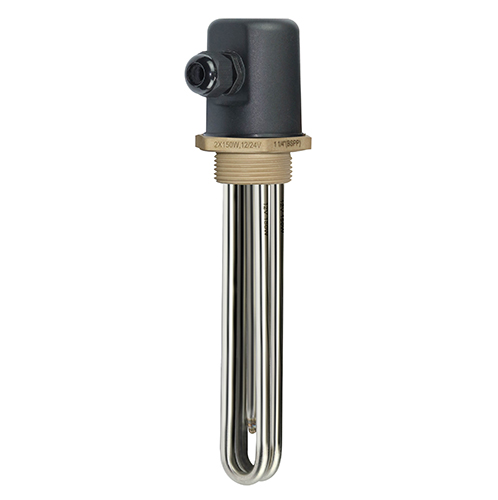 Type 9SFT402
Renewable energy 1"1/4 immersion heaters, 12 and 24V power supply, with connection box
Main application: direct use of low voltage electricity produced by wind turbines or photovoltaic solar panels, for heating liquids, domestic hot water circuits, hot water tanks.
Heater tube material: dia. 8mm heating elements in AISI 304.
Fitting material: Brass, brazed on tubes.
Enclosure: dia. 58mm x 75mm, black PA66 fiber glass reinforced, with gasket.
Ingress protection class: IP66.
Thermowell: Includes one stainless steel thermowell 7mm ID.
Not heating immersed zone: 50mm.