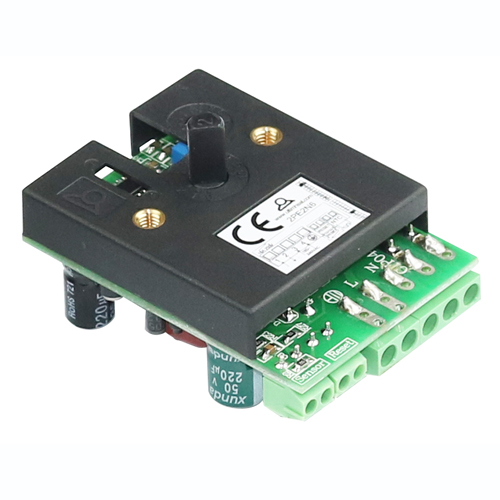 Type: 2PE2N6
Electronic thermostat, multi range, control and manual reset action, for incorporation, NTC sensor.
Main features: This electronic thermostat for incorporation has been designed to replace electromechanical thermostats.
Action: On-Off.
Temperature sensor: NTC thermistor.
Temperature ranges: -35+35°C; 0-10°C; 4-40°C; 30-90°C; 30-110°C; 20-125°C (68-260°F).
Power supply: 180 to 240V, 50Hz or 60Hz.
Relay output: SPNO, 16A250V resistive, 100000 cycles.